New painting – a Boxer
I have been commissioned to do a new painting of a Boxer, which I start my preparations for tomorrow.
Here is the main photo I will work from, but I will use another 4 to cover all the angels of her face to help build up her character.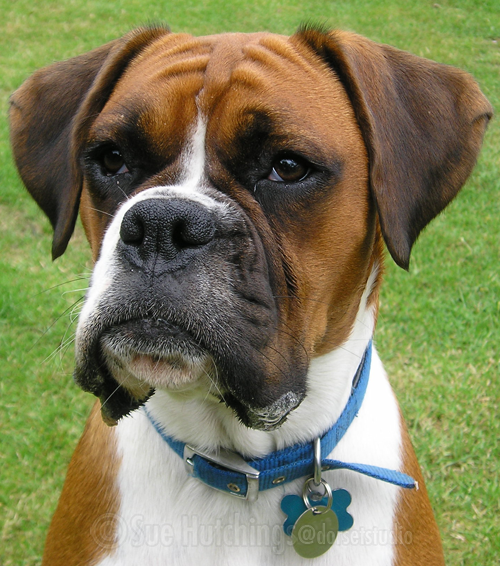 This final drawing which I now have to transfer onto the 'Not' textured watercolour board to then begin painting. I cannot draw straight onto the board, as I am unable to use an eraser, which destroys the painting surface.

Here are the series of photos and the development of the boxer. The colours vary slightly as I was taking the photos at different times of the day.

And this is the finished painting.